Have you fallen into workaholism, you can't plan anything or you don't know how to motivate your team to work and grow stronger bonds? We'll take care of it!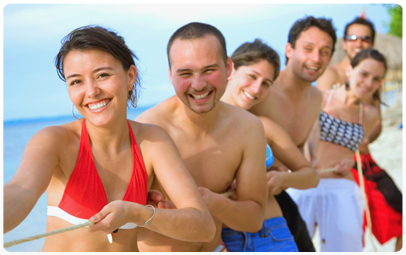 The Department of Groups, Conferences and Incentive has for several years now been organising integrating, motivating and training trips for companies and institutions, from small ones to those that include even several hundred people.
Our greatest advantage is the many years of experience of a unified team of specialists. We will select an attractive location individually for every Customer, and our competence
and professionalism, as well as excellent organisation will ensure service at the highest standard. We are convinced that such a trip and planned attractions will provide all participants memorable experiences.
We organise trips abroad based on charter flights and cruises, as well as coach trips - we have realised motivating trips for Employees and Trade Partners, as well as for Customers.
References and long-term cooperation with leading companies from many industries confirm our professionalism.
Sample trips
---
Morocco - 140 osób
Tenerifa - 500 osób
Bulgaria - 300 osób
Barcelona - 20 osób